BBC Worldwide launches iPlayer app in Canada
Sponsorship and pre-roll ad opps are available on the iPad app, which features titles from the British broadcaster's library.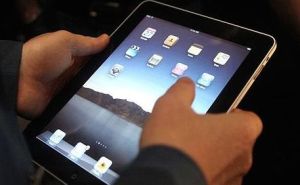 Today, BBC Worldwide (BBCWW) is launching the international version of its video-on-demand service, the iPlayer, in Canada, via a subscription iPad app, which features titles from the British broadcaster's library such as Walking with Dinosaurs and Top Gear.
The launch makes Canada the 16th country to get the Global iPlayer on iPad to date, following the launch of the VOD app in Australia in September this year, and in markets across Western Europe in July.
Talking at a launch event in downtown Toronto, BBCWW's exec VP of digital, Daniel Heaf, said his team had been "amazed" at the results they had rolling out the Global iPlayer in non-English speaking territories, such as France.
"I like to think there's a huge pent-up demand for BBC content around the world," said Heaf.
At present, the Global iPlayer will be only available to Canadians via the iPad, and can be downloaded for free from the iTunes app store.
With the free download, users are able to watch some 30 selected programs a month before having to subscribe. For a monthly fee of CAD$8.99 or CAD$84.99 a year, subscribers get access to more than 1,500 hours of programming from the BBCWW catalogue.
Heaf did not rule out launching the app on other devices, such as the iPhone, but said there were no plans to do so at present. He was also keen to point out that the Global iPlayer was markedly different from the UK iPlayer, which is a seven-day digital catch-up service.
As such, the app will notably not feature some current hot UK titles, such as wildlife series Frozen Planet, which is airing in Great Britain to high ratings. That series was co-produced by the BBC with Discovery Channel Canada, and the latter network has the Canadian premiere window rights.
Heaf said BBCWW would look at taking digital premiere rights for Canada for the app on a title-by-title basis. "If it [a title] becomes big enough to sustain taking the premiere VOD window, we would be thrilled and delighted to make it available on the iPlayer," he explained.
"However, this is a very, very different type of service – it's not a seven-day catch-up service. This is a BBC-branded service where we aggregate a very curated experience."
BBCWW Canada will soft-launch the Global iPlayer throughout December, promoting it via its BBC services and making 30 different festive programs available on the app, on a one-a-day basis.
In a statement, BBCWW's president of worldwide networks and Global iPlayer, Jana Bennett, said: "Canada has always been an enthusiastic supporter of BBC programming, and the Global iPlayer lets us share thousands of acclaimed British shows with one of our most dedicated audiences.
According to a BBC representative, sponsorship opportunties and pre-roll advertising spots are available on the app.
From Realscreen