Articles Tagged 'BBC Worldwide Canada'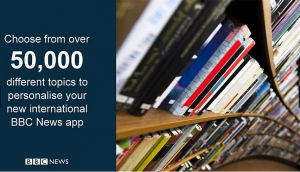 A new face for BBC World News
The British Broadcasting Corporation has released its video-heavy new international app rich with pre-roll inventory.
BBC Worldwide launches iPlayer app in Canada
Sponsorship and pre-roll ad opps are available on the iPad app, which features titles from the British broadcaster's library.
New digital sales VP at BBC Worldwide Canada
Reeshma Esmail is heading up digital ad sales for BBC.com and Lonelyplanet.com.