IAB Canada releases 2012 ad standards
The new mobile, tablet and online guidelines have been released by the Canadian arm of the organization.
IAB Canada has released its 2012 guidelines for online, mobile and tablet advertising, and Paula Gignac, president of IAB Canada, tells MiC the new specs are the closest the organization has come to creating a North American standard for ad sizes.
"Creating a North American standard for online advertising is important for companies that are multinational and run campaigns in both the US and Canada," she says. "We have been trying to get our standards closer to ones in the US each year and I think we are about as close as we can be now."
The 2012 standards also includes a 5k file size addition to online ads in preparation for this year's launch of Canada's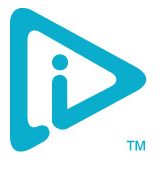 Self-Regulatory Program for OBA, and the requirement for advertisers to provide consumers with clear notice when the websites they are visiting are supplying them with behaviourally-based ads. The additional 5k in file size will allow advertisers to add the necessary "Ad Choices" icon (pictured) to the ads, as is currently done in the US Self-Regulatory OBA Program.
Also new this year is a partnership with ADOPS Garage, which gives IAB Canada members access to the AdOps AdVisor Ad-Checking Tool which provides a check list of common problems with online ads and the ability to quickly fix them before they get to the publisher, says Gignac.
The six IAB Rising Stars ad formats have also been added to the 2012 specs, with Microsoft Advertising and other Canadian advertisers increasingly using the new units, which include the Filmstrip and Portrait formats in the market, says Gignac.
Click here to download the full 2012 set of ad guidelines from IAB Canada.