Suite 66 signs rep deal with OpenFile.ca
The agreement provides opportunities for content integration, with Chevrolet Cruze and Ford Fusion among the first to come on board.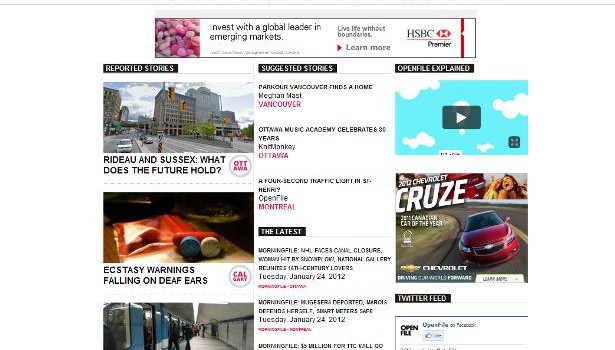 Toronto-based Suite 66 has inked an ad sales rep deal with online news site OpenFile.ca that will complement the digital agency's existing premium urban lifestyle destinations, Steve Macfarlane, VP sales and business development, Suite 66 tells MiC.
OpenFile.ca allows the readers to determine what news is reported on in different cities, including Halifax, Montreal, Ottawa, Toronto, Calgary and Vancouver. Readers pitch stories to the site by opening a file and if it gains enough traction from site readers, who comment and share their own information on the file, a journalist is sent out to investigate further.
As a result of the partnership, OpenFile.ca can now offer more content integration which includes unique, deeply local, mapping capabilities, says MacFarlane. He adds that Ford Fusion, Cenovus Energy and Chevrolet Cruze have all signed on since the deal was made.
The news site attracts 150,000 unique visitors each month and the target audience includes readers that fall in the 25- to 44-age range, with 45% earning an average household income of $100,000 or more, says MacFarlane.