Astral introduces a new tech to its outdoor products
The OOH division is set to roll out Near Field Communication (NFC) enabled street furniture in both Toronto and Montreal.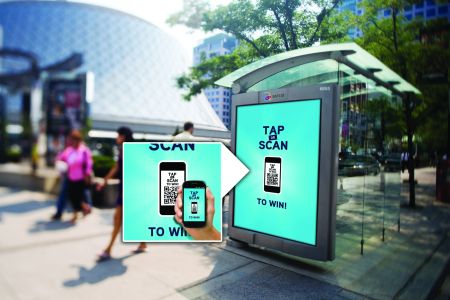 Astral OOH has announced the adoption of Near Field Communication (NFC), and will be implementing the technology in street furniture in Toronto and Montreal in the coming week.
NFC allows enabled smartphones to access and exchange information when near a physical object embedded with an NFC chip. Google and its virtual wallet, whereby its Galaxy S phone can be used to pay for goods and services at MasterCard PayPass terminals, is a one of the more celebrated examples of brands using the tech.
Several smartphone models in Canada are compatible with the NFC technology, including BlackBerry, Nokia, Samsung and HTC.
Debbie Drutz, director, media, markets and innovation, Astral OOH, tells MiC that the media co aspires to be the first in market with innovative products and wanted to be on board with NFC from the get-go.
"Astral's position is to always lead innovation and forward thinking [and] I think that's the key message here," she says.
The outdoor boards, which will be implemented with chips by Gauge Mobile Solutions, will not be exclusively accessible to NFC-enabled smartphone users, she says, explaining that creative will also contain a QR code where consumers can scan to access the same content, such as coupons, websites, videos and photo galleries.
"The backend platform can deliver data in real time by total [scans] versus unique scans, smartphone used, time of day and location," she says of the analytics that can be acquired from the OOH platform. "[And] all of the data will be available to our clients via CSV format or in graphical form."
"It really brings the static poster to life. There is a huge value exchange. [Advertisers are] able to talk to their customer on a whole new level and [consumers are] able to interact with [the] brand," she adds.
The street furniture will be in market within the next week, she says, but Astral OOH is still in conversation with clients and will most likely see an official launch campaign in the next eight weeks or so.
Toronto-based agency Newad will also be using the Gauge Mobile Solutions' NFC chips in their restobar networks in Toronto, Montreal, Vancouver, Edmonton and Calgary.