Winnipeg reads the most newspapers: NADbank
The Toronto Star remains the most-read newspaper in the country, according to the report.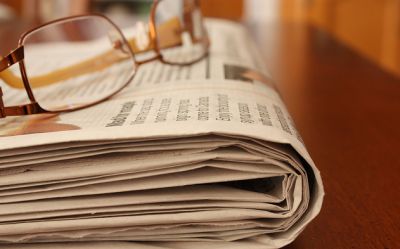 Newspaper Audience Databank (NADbank) this morning released its 2011 newspaper readership study with results taken from 82 Canadian and two Detroit newspapers in 53 markets across Canada.
Not much has changed with regards to weekly print readership. Seventy-three percent of Canadians over the age of 18 turn to daily newsprint each week – the same number reported in NADbank's 2010 report. And the number of adults who either read a daily newspaper or visit a newspaper website has also stayed the same with 15 million (77%) saying that they do so on a weekly basis.
However, a 2% increase was reported in Canadians who read a newspaper website each week, with the figure now sitting at 24%.
The study reports that of those who read a newspaper each week, 58% will read a print edition only, while 9% will consume news only on a website or a newspaper site (up 3% from last year).
Looking at the newspaper consumption of young adults, the report states that 34% of Canadians between the ages of 18 and 34 will read a print newspaper each day and 40% will read either a print or online edition. Fifty-one percent of adults aged 35-plus are reported to read a print newspaper with their total daily reach of that age group sitting at 55%, according to the report.
Winnipeg is reading the most newspapers per week, with 83% of respondents reading either a print newspaper or visiting its website.
Here is the top 10 ranked by readership of a print newspaper or website:
Winnipeg: 83%
Vancouver: 80%
Ottawa: 79%
Quebec City: 78%
Calgary: 77%
Edmonton: 77%
Montreal: 76%
Toronto: 75%
Hamilton: 74%
Kitchener: 71%
Here are the top papers in each market, by total weekly readership:
Toronto:
Toronto Star: 2.286 million
The Toronto Sun: 1.177 million
The Globe and Mail: 1.116 million
National Post: 616,100
Free dailies:
Metro: 1.146 million
24 Hours: 858,200

Montreal:
Le Journal de Montreal: 1.188 million
La Presse: 941,200
The Gazette: 554,800
The Globe and Mail: 186,600
National Post: 117,200
Free dailies:
Metro: 796,600
24 heures: 648,200
Vancouver:
The Vancouver Sun: 919,400
The Province: 912,300
The Globe and Mail: 398,000
National Post: 198,800
Free dailies:
24 Hours: 603,400
Metro: 550,900
Ottawa:
Ottawa Citizen: 475,400
The Ottawa Sun: 292,300
Le Droit: 186,800
The Globe and Mail: 191,700
National Post: 90,100
Free dailies:
Metro: 247,000
24 Hours: 159,000
Calgary:
Calgary Herald: 524,900
The Calgary Sun: 383,800
The Globe and Mail: 177,100
National Post: 92,600
Free dailies:
Metro: 203,700
24 Hours: 89,700
Edmonton:
Edmonton Journal: 518,000
The Edmonton Sun: 374,600
The Globe and Mail: 128,500
National Post: 85,500
Free dailies:
Metro: 207,300
24 Hours: 131,600