Bee Media acquires Adcentricity
The mobile shopping platform, which will now operate under the digital media co's name, has launched two new location-based tools in the wake of the merger.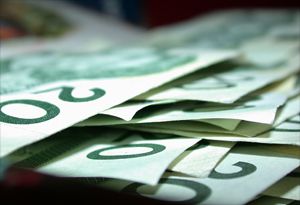 Mobile Shopping platform Bee Media has announced an acquisition deal with digital media company Adcentricity. Under the Adcentricity name, the newly formed media co will provide clients with marketing tools to create hyper-local campaigns.
To mark the merger, Adcentricity has launched two new location-based products that help advertisers seamlessly incorporate location-based data into their digital media programs, Doug Woolridge, CEO, Bee Media, tells MiC.
AdMobile, the first of the two new platforms, will provide clients with location-based mobile shopping tools including mobile interfaces, mobile payment, content management, and analytics and reporting. The second platform, AdFormat, is an automated content generation tool and will be used to adjust an advertiser's multimedia campaigns to fit any DOOH, digital or mobile screen, also with the ability to target a specific market.
"They will offer [advertisers] multiple ways to reach their consumers on the go…working to connect local consumers to local products and services," says Woolridge of the tools. "[With AdFormat], when you look at creating a piece of content and that content is going to be distributed across multiple screens, whether that be digital screens, interactive display or mobile, there's an awful lot of work involved for advertisers and retailers."
"We're really driving an offering that helps manage many different types of location-based digital media and integrate them into one platform," he adds.
As of now, Adcentricity is working with three groups (in Canada, the UK and US) on pilot programs using the new tools, Woolridge says, but didn't disclosing any further details.