Rogers Media closes eight sites
The closures include Canadianparents.com and Sweetspot.ca.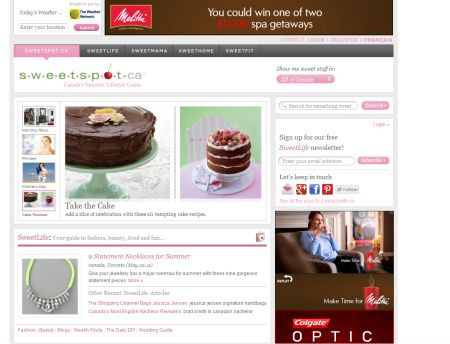 A representative of Rogers Media has confirmed that the company is closing eight websites including Sweetspot.ca, Sweetspot.qc, Canadianparents.com, Branchez-vous.com, Cine-horaire.com, Lecinema.ca, Matin.qc.ca and Showbizz.net.
In all, about 20 jobs are impacted by the closures, according to a Rogers Media representative. They add that new roles are being identified for some of those people.
Quebec-targeted technology site Branchez-vous.com was acquired by Rogers Media as part of its purchase of BV! Media in 2010.
Female-focused lifestyle site Sweetspot.ca was purchased in full by Rogers Media in 2011, and was founded in 2004 by Joanna Track.
Earlier this week it was announced that Rogers Publishing had acquired Canadian Health & Lifestyle magazine from independent publisher Joe Viecili. The media co also owns and operates other women-targeted magazine brands including Flare, Chatelaine and LouLou.
In the parenting category, Rogers Media also operates Today's Parent magazine.