Cineplex posts solid Q1 earnings on The Hunger Games attendance
Showing major Hollywood tentpoles like The Hunger Games and The Avengers on giant screens is fending off competition from home theatre systems, says Cineplex CEO Ellis Jacob.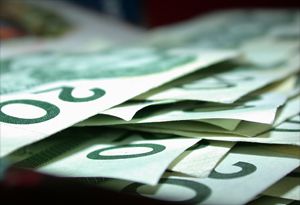 After all those fans lined up to see The Hunger Games, Cineplex has unveiled solid first quarter earnings and theatre attendance.
The Canadian cinema chain posted earnings for the three months to March 31 at $15.1 million, against a loss of $800,000 in the same period of 2011.
That came on combined revenue rising 12% to $248.2 million, on theater attendance jumping 12% to 17.1 million during the first quarter.
"Film product during the current year period was stronger than the prior year period, with The Hunger Games recording the highest-ever box office revenues for a first-quarter release and the third-largest opening weekend of all-time," Cineplex said in a statement Thursday after it screened the Lionsgate teen tentpole and Dr. Suess' The Lorax during the latest quarter, compared to The King's Speech and The Green Hornet during the same period of 2011.
The result was box office revenue during the latest quarter climbed 15% to $149.4 million, and concession revenue rose 18.2% to $77 million.
Cineplex CEO Ellis Jacob says that his stepped-up installation of Imax, Real D 3D screens and UltraAVX auditoriums was dealing well with competition from giant, HD flat-screen TVs in Canadian homes.
"It's been actually very good for us. UltraAVX and Imax, and part of that is the D-Box technology, all of those at the end of the day is to make sure we could keep our experience above and beyond what one could get in your home," Jacob said.
From Playback Daily