Google Canada on how Canadians view 300 videos a month
Ahead of her WIFT-T International Women in Digital Media keynote, Google's Sabrina Geremia talks about how to monetize online audiences.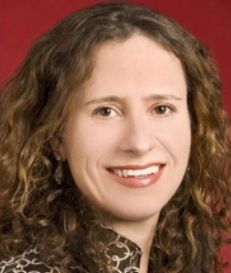 The online space is primed to help Canadian content producers reach global audiences and monetize their content, yet the challenge is in understanding how consumers behave on the web and in utilizing scalable online broadcast platforms.
This is one of the key messages that Sabrina Geremia, Google Canada integrated solutions sales leader, will discuss on Friday as part of the WIFT-T International Women in Digital Media speaker series.
Geremia, ahead of the event, says the full ecosystem of entertainment production – "the consumer, the advertising dollars and the program content" – can be understood in the context of trends.
The key overarching trend is that Canadians, she says, are the highest consumers of online video in the world, with nine out of 10 of us watching video online, translating to about 300 videos per person per month.
And as content creators well know, use of mobile devices and tablets has further increased the opportunity for online viewing, with every screen device acting as a platform on which to consume content.
As consumers increasingly go online to view content, ad dollars, explains Geremia, are following the consumer.
"It's a migration; I like to term it as [ad dollars] play catch-up to the consumer," she says.
The proof is in the numbers. Online advertising spending in Canada is projected to hit $3 billion this year, says Geremia, citing numbers from IAB Canada.
With scalable platforms like YouTube that let consumers personalize the content they access, there's an opportunity for content producers to analyze and understand online viewing behaviour and therefore to optimize the type of content they churn out, she adds.
That includes using site-traffic analytics tools to understand what particular parts of a video, for example, are most interesting for a viewer, as well as boosting your content's reach using social media.
Updated: This story has been updated to clarify that the statistic that Canadians view about 300 videos per month per person comes from comScore.
From Playback Daily