Subaru scorches the earth in new campaign
The car co is targeting tech-savvy men with a new digital spot to launch its Subaru BRZ.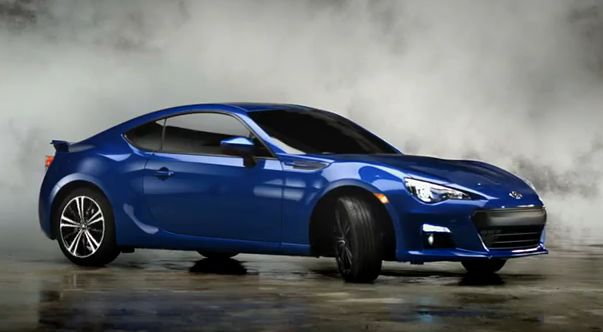 To launch the new Subaru BRZ, DDB Toronto and Subaru scorched the earth at a film shoot in early June, inviting MiC behind the scenes. The commercial launches today, and will live exclusively on YouTube, which offered the agency a bit more creative flexibility to tell a longer story.
To target tech-savvy men in their mid-thirties, DDB slowed things way down using phantom cams, a new filming method that allows the camera to pick up minute details which would have otherwise been blurred at a normal pace.
The spot begins with the paint on the wall peeling, and as the camera pans around, a coffee cup melts, a puddle of water boils and eventually the new BRZ car sets off the fire alarms. The car eventually emerges from behind the smoke, and the video is intercut with images of it speeding down a race track.
Paul Riss, ACD, DDB says the entire "scorched" theme comes from the car itself. "Inside and out, this thing is hot," he says. "So we needed a hot campaign."
The commercials were supported through print media, including a hologram lenticular cover on The Grid, and an installation at the Montreal Grand Prix in June, with media by OMD. The installation, featuring a car placed in the middle of burnt-up surroundings, will tour around Canada's major cities this summer, hitting up Toronto next.
Online, the commercials will be supported by a digital buy across channels such as Kijiji and Autotrader, reaching general car shoppers, and will also be promoted through executions with Vice, MSN, and YouTube, designed to reach the car's sweet spot demo of men who would have enough disposable income to afford the sports car.
"This is an exceptionally important launch for us," says Tara Willis, manager of advertising, Subaru. The BRZ is the first rear-wheel-drive sports coup Subaru is debuting in Canada, and only a limited number of vehicles will be sold.
MiC talked to Tara Willis, manager of advertising, Subaru, behind the scenes at the shoot.