CTV flicks a digital Switch
The six ep digital series, a spin-off of The Listener, will act as an extension to the primetime drama.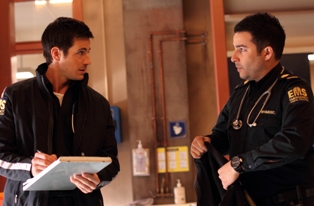 CTV is Switch-ing on a digital spinoff for the third season homegrown primetime drama The Listener.
Switch, produced by Jay Bennett, VP of Smokebomb Entertainment, is a six webisode extension of the series that will be available on CTV.ca and via the CTV app, with sponsorship opportunities available.
The first two Switch episodes will premiere following the broadcast episode of The Listener on Wednesday, Aug. 15 at 10 p.m., with new episodes launching weekly thereafter.
"Switch represents an evolution of our online strategy to leverage existing programs into relatable, valuable multi-platform content," said CTV networks senior programming VP Mike Cosentino.
"With Switch, we're giving fans of The Listener a different take on the characters they love, and having some fun with the 'with great power comes great responsibility' meme," said Smokebomb's Bennett in his own statement.
The series will feature The Listener's lead characters, telepathic paramedic, Toby (Craig Olejnik), and EMS partner Oz (Ennis Esmer), and the exploits that ensue when Toby's mind-reading gift is transferred to Oz.
From Playback Daily