Careless Teens kicks off 2013 on MTV Canada
The specialty channel's winter schedule includes rookie series Buckwild and Washington Heights.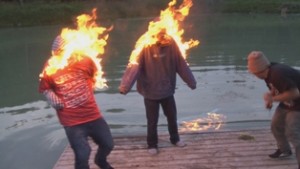 TV that comes with a warning label: MTV Canada will next month debut Careless Teens, an eight-episode series about three teens from Shelburne, Ontario that risk life and limbs to capture stunts on home video cameras.
Careless Teens, which premiere on January 3, will usher in a winter lineup that includes the rookie show Buckwild, a series about nine teenagers in West Virginia that takes over Jersey Shore's Thursday night slot, and Washington Heights, a docu-drama about reckless youth in New York City.
Returning series include the Jersey Shore spin-off series Snooki and JWoww,  and MTV Impact: Losing It, a first-person account of having sex for the first time.
From Playback Daily