Silver Star Mountain Resort launches winter rebrand
The BC-based ski resort is positioning itself as an all-in-one getaway with a campaign that highlights its new "My One Pass."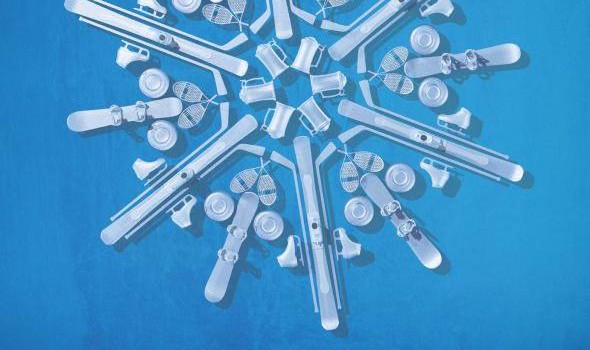 BC-based Silver Star Mountain Resort is looking to lure Canadians to its winter wonderland with a rebranding campaign that promotes its new "My One Pass" and aims to position the resort as an all-in-one getaway. The pass offers single ticket or season pass buyers access to all of the resort's activities, including skiing, snowboarding, skating, snow shoeing and tubing, for a single fee.
Targeting adults 30 to 45, as well as families, the campaign features an in-house media buy and creative by Vancouver-based Hot Tomali Communications.
The ads, which are running in print publications such as Ski Canada and Okanagan Life, digitally on news portals such as CBC.ca and the Vancouver Sun and out-of-home in key urban markets in B.C. and Alberta, depict winter equipment like skis and snowboards arranged to look like snowflakes, with the tagline "One Pass. Endless Fun."
Marke Dickson, director, sales and marketing, Silver Star Mountain Resort, tells MiC that the campaign aims to set the resort apart from its competition by focusing on the diversity of its activity offerings, as opposed to the usual imagery of "skiers skiing down a scenic mountain with snow billowing behind them."
He adds that as the campaign continues to roll out, the resort will look to broaden its reach and attract tourists and vacationers by expanding to key markets in Ontario.
The campaign will run until the end of the winter season and pick up again in the fall.