AOL On launches in Canada
The curated video platform kicks off with a launch sponsorship from American Express Canada.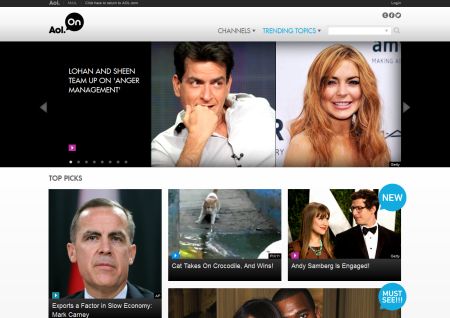 AOL has launched its curated video platform AOL On in Canada, kicking off with sponsor American Express Canada.
The English video platform, which has been live in the US since last spring, features content from 17 different channels, from news to autos.
American Express Canada has the launch pre-roll sponsorship for the next two months, after which opportunities for other brands to advertise on the site will open up. In addition to pre-roll, American Express Canada has co-branded banner ads on AOL On, a takeover of the AOL Mail sign-in page and ads on the AOL.ca video module. The AOL On video hub hosts more than 500,000 videos, including Canadian-specific content. Rashida Jeeva, general manager, AOL On Canada, tells MiC that the launch of the video platform lines up with AOL Canada's emphasis on video for 2013. She adds the media co's other two core areas of development for the year in Canada are building its French market and its lifestyle offerings.
In addition to hosting video through AOL On Canada, the brand will continue to have video on its other owned and operated properties, including Huffington Post Canada and AOL.ca.