Marian Salzman on consumer fatigue and the rise of the daddy blogger
The trendspotter who predicted the rise of transparent food production in 1995, takes a stab at big brand and media trends in the coming year and beyond.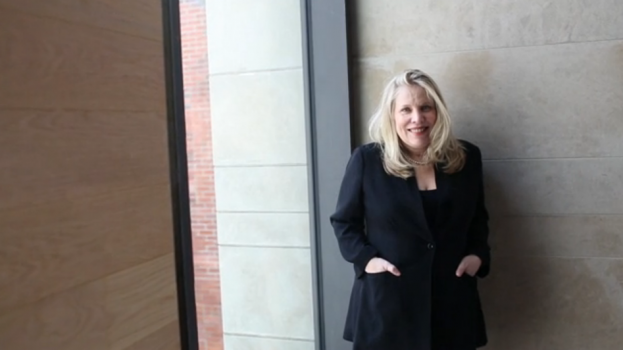 It's a bright and sunny morning Tuesday at the Toronto Gardiner Museum. A Wii station is set up to entertain the press, while eggs in a hollandaise sauce and freshly squeezed orange juice is being served. The focus is on health and wellness at the launch of Winnepeg-based The Winning Combination's Vitamints, and to fete the event, the company brought in renowned trendspotter Marian Salzman, CEO, Havas PR in North America, to chat up the audience about the product, and what she sees as the biggest trends in 2013 and beyond.
Connecticut-based Salzman successfully predicted the food-transparency craze in 1995, saw the influence of bloggers in 2004 and coined the term "metrosexual."
For 2013, she predicts the rise of Africa as a dominant player on the economic scene, a boost in fascination with Native (or Aboriginal) culture as people turn to nature in an increasingly digital world, and the threat (of crime and terrorism) to big cities of 15 million people or more.
For the marketing and media world Salzman has some more pointed predictions.
In media, while people will continue to consume content, "the question will be what screen it will be on," she says. The type of media that draws the eye will continue to be more provocative and interesting, and people will stop distinguishing between traditional media (such as news organization or network TV) and branded media (such as Red Bull's media house).
In the world of traditional news media, she says the business model is likely to change. The success of news organizations (and media in general) will depend on its ability to integrate commerce into the content. Journalists will be paid based on the performance of their news article, and brands will likely begin to integrate into content, directly paying for the journalist based on news hits, virality and product sales.
This will similarly hit agencies, which will be measured on performance of the product they sell, rather than on a per-hour basis.
She also predicts that brands will need to contend with increased consumer austerity, which will lead to a more collaborative environment. For example, she says people won't necessarily want to buy more clothing, rather they'll take advantage of swapping and sharing websites to shop other people's closets. The success of car-sharing and couch-surfing programs speaks to the likelihood of this taking off.
She also points to a trend of dads as the new moms, which marketers have been slowly adopting. Following the recession, which she says disproportionately affected men, companies would do well to target the stay-at-home-dad, who will assume responsibility of the child rearing, chores and finances. She also says that daddy bloggers will soon challenge mommy bloggers for viewership and relevancy, and offers a big opportunity for brands looking to connect with families.
For the upcoming Millennial generation (people between 16 and 29), they live by the "you only live once" (YOLO) creed and don't want to live like their parents (though she makes a point of saying many will continue to live with their parents). This will be a generation of smart, "bookish" people who want to change the world, but take a more laid back approach to life. The turned-on, tuned-in generation will be able to join, or indeed spark, movement from the comfort of their own home, so traditional do-good activities (like planting trees in the rainforest or building schools in impoverished nations) will not appeal to them as much. They are an indulgent bunch and see their entire life ahead of them, so they aren't in a rush to get to the traditional life stages previous generations were.
Finally, Salzman says consumers are "fatigued," both chronically from life and work, but also suffer from information and decision overload. With so much choice in the world, people are tired of discerning what is the best option. She points to Baskin Robbins as a prime example. Despite having 46 flavours, consumers consistently ranks vanilla as the favourite, because she says when people are presented with too much choice, they inevitably choose the option they already know.
Videography by Jennifer Horn