MiiScan to launch with Pizza Nova
VP of business development Kal Juman dishes on details for the mobile wallet partnership with the pizza co, and how the company is expanding in North America.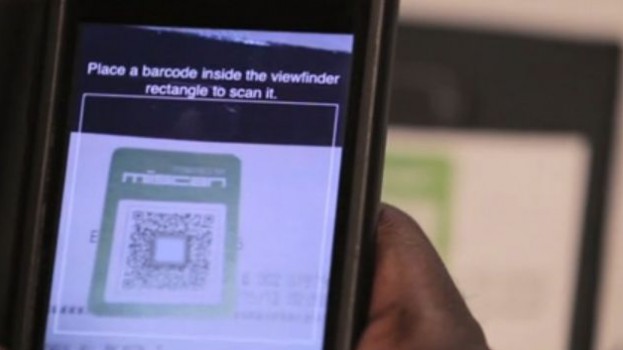 Mobile wallets are one of the hot topics of 2013 (look no further than Neil Sweeney's blog post from the Mobile World Congress today for the latest on it from Barcelona), and MiiScan is one of the companies poised to make waves in the field in North America.
Launched in January of this year after two years in R&D, MiiScan's VP of business development Kal Juman presented the company at yesterday's Collaborative Alliance lunch hosted by Havas Media.
Users connect their interact or credit card accounts to MiiScan's mobile payment system by downloading the free app available for Android, BlackBerry and iPhone and can then scan QR codes to purchase items from clients who are working with the company. To complete a purchase or add a coupon to their cloud wallet users scan the QR code, accept the purchase or offer and enter their pin number.
Juman tells MiC the company does not share individual user information with merchants, only sharing demographic details. He says however that clients can offer coupons with the option for clients to opt-in to share details.
"Our advice to clients who use the system is for them to create compelling offers so consumers want to give you their information," he says.
Advertising clients can sign on to use the system and have their QR codes placed on any platform of advertising, says Juman. He cites the example of increasing the appeal of an early week print newspaper by adding QR code deals from clients to its pages. Users scan the QR code and it is stored in their cloud wallet where it can be redeemed in store.
In addition to being used in advertising, Juman says MiiScan can also create solutions for QSRs and delivery companies, recently signing on with Pizza Nova to launch a cardless delivery solution using its app at the end of March. With MiiScan's MobilePOS technology, customers will enter the new Pizza Nova app and it will know what was ordered last time, charge the customer for the total, adds a tip and delivers the order through the app. MiiScan is also adding its QR codes to Pizza Nova's advertising, which will link to coupons and offers from the food company.
Juman says MiiScan is currently in talks with banks across Canada to have its technology added to banking mobile apps and doesn't expect mobile wallets to hit the mainstream until that happens.
"Cardless payment will go mainstream when the banks get onside," he says. "Consumers have a high level of trust with banks and we will enable the banks to turn their apps into mobile payment apps. The incentive for the banks is that merchants in our system never get card information so there is much less risk for fraud, which costs the banks a lot of money each year."