La Presse to launch free app
The Quebec newspaper's publisher explains why it's not charging for the new app, which launches April 18.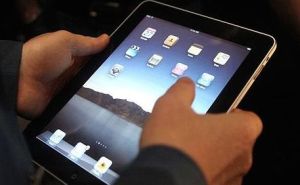 Quebec-based newspaper La Presse is launching La Presse+, a new digital tablet version of its paper on April 18.
The media co has spent $40 million developing the app over the past three years, and will be making it available for free to readers, according to Guy Crevier, president and publisher of La Presse.
"Today, we are pleased to announce that a subscription to La Presse+ will be free of charge," said Crevier in a release. "Making the news available free is now a well-entrenched practice in the digital universe and indeed, we believe, an irreversible phenomenon. That is why we have chosen this model."
Making the app available for free goes against the grain of other Canadian publishers who are putting up paywalls on digital content, with the Globe and Mail coming out of the gate with its first results last month.
La Presse's website received 2.7 million unique visitors in 2012, according to the 12-month average from comScore's Media Matrix.