Mini highlights its 'design with bite'
The car co is introducing the Paceman to the market with an all-video campaign.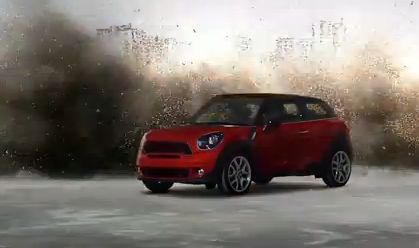 Mini is launching its new Paceman with an all-video campaign targeting urban males over the age of 36.
With media by Media Experts and creative from Anomaly's Toronto office, the inspiration for the new spots, which will live in cinemas in Toronto, Montreal and Vancouver and on TV through a buy focused on specialty channels, as well as online on YouTube, came from the brief around the idea of "design with bite," Pete Breton, executive creative director, Anomaly, tells MiC.
Live for six weeks, the car is targeting a larger male audience than usual for the brand with the launch, says Kareem Boulos, director of account planning at Media Experts.
"The target for the car is a little more affluent and male skewing than usual for Mini because the car has a much higher design aspect to it so we went for more of an 'urban chic' demographic and a 100% video strategy," he says. "We used video because we knew we could reach upper income males this way, but we also wanted to use the awesome visuals we had to their full potential."