Tele-Quebec to launch French version of SNL
The Quebec take on the live sketch comedy format will see two 90-minute specials air in 2014.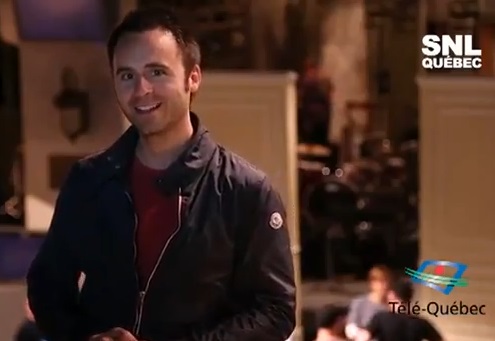 Saturday Night Live is set to get the Canadian treatment, with yesterday's announcement that Télé-Québec will air 90-minute episodes of a French-language version of the show on Feb. 8 and March 22, 2014.
Production companies Groupe Fair-Play and Zone 3 acquired rights to the property from SNL's prodco Broadway Video in 2011. The first episodes will be hosted by Quebec comedians Louis-José Houde (pictured) and Stéphane Rousseau.
Mathieu Amadei, line producer, Groupe Fair-Play, tells MiC that Groupe Fair-Play and Zone 3 are still working out many of the details, but says SNL Quebec will be targeted at a broader audience than its American counterpart due to the smaller size of the Quebec market and an earlier airtime of 9 p.m.
He adds that there will likely be traditional 30- and 60-second ad opportunities around the show, but that other opportunities may open up as the air dates draw nearer.
Amadei says the SNL format is a good fit for Quebec because of its existing popularity, noting that in recent years there has been a lack of live sketch comedy programs in the Quebec market.
While the show will make use of classic SNL scripts, Amadei says the prodcos will also have a team of writers who will produce original content that reflects Quebec's identity.
He says the goal is to launch a full season of SNL Quebec in fall 2014