AToMiC: OMD's Trevor Guthrie talks start-ups
The East Coast director of the OMD Ignition Factory tells MiC about his talk and why it's important for the media agency to get involved with start-ups from day one.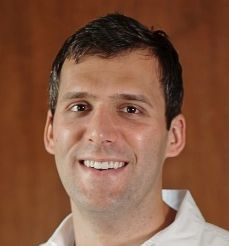 Next Thursday Media in Canada, strategy and Playback invite a slate of speakers to Toronto for AToMiC, to talk to the industry about the evolving space where advertising, technology, media creativity and innovative storytelling meet.
The second speaker of the morning sessions is Trevor Guthrie, East Coast director of the OMD Ignition Factory, a division of the media agency that formed about five years ago and focuses on breakthrough ideas and innovation. Word on the street is that the division is expanding beyond the US, with a to-be-determined launch date for working with the Canadian offices.
MiC gave Guthrie a call to get the lowdown on his AToMiC talk, what Ignition Factory does and why OMD started it.
What is Ignition Factory?
Guthrie: Ignition Factory is the creative innovations team that sits inside OMD. We were formed about five years ago and our big focus is on breakthrough ideas and intelligence. In the idea portion we have curated a different mindset where we are recruiting from different facets like fashion designers and talent agencies, environmental groups and trend scouts. We are building a very diverse team that is approaching problems differently than a traditional planner or media strategist.
We have launched ideas like putting a Twitter feed for the CW network inside a magazine, inserted paper-thin, 3G-equipped video screens into Entertainment Weekly's Fall TV Preview issue, so when readers opened the magazine, they saw a live stream of the CW Twitter feed.
The second part of what we do is intelligence. We do quarterly reports that go out to CMOs with clients we work with on things like what's going on in the tablet space, etc. High-level discussions on things we think are relevant. We also do intelligence days at the agency with key clients, like a recent social media day where we brought in Arianna Huffington and leaders from Twitter. And we produce a quarterly magazine that is about 100 pages.
What can we expect from your talk at AToMiC?
Guthrie: The prime focus of the conversation will be on an incubator program that we built here in the US, so we as a media agency partnered with GE called the GE/OMD Incubator and we are measuring promising technology start-ups through an 11-week program where they were building their companies within our walls. All of these entrepreneurs came into the program with an idea and they left after the 11 weeks with an actual company that they can take out to the market and start to raise money. We started with seven ideas and at the end of the program we had seven companies.
This is the second year we did the program, it originated in 2011 where we had seven companies complete it as well, and all of them are in existence today and the same goes for the companies this year as well. If you look back at 2011, there are two companies from the program that stood out and are pretty well known. The first is called Spinlister, which is like Airbnb, but for bikes. There is was another one called Involvio, which is focused on college marketing and building social networks based on what is happening around campus. They have launched on a number of campuses and their offices are now here in New York.
The winner of the 2012 program was one called Zoetic, which uses mobile computing and biometrics to solve practical problems, such as dozing off while driving.
Why did OMD start this incubator?
Guthrie: One of the areas our team is involved with is the start-up landscape, we have very close relations with a venture capital firm and with start-ups here in New York City, in Silicon Valley and in LA. We look at start-up companies to see if they have a new idea we can partner on, or a new technology we can tap into. We find a lot of great companies that we can bring our clients' brands into through the start-up community. One of the ways we wanted to bring ourselves into that community and actually support it was to build an incubator program. GE also looks at start-ups this way, where they can make bets early on that accelerate their business.
From Ignition Factory's standpoint, we do a lot of consultative work with start-ups, so we are helping them build ad models and that allows us to get our brands in there early, understand the platform and build relationships, but we are also able to lock in preferential pricing and be part of these companies as they grow. So a prime example is Flipboard, which now has massive exposure. We were the first media company that could partner with them and we have gone through many iterations of building that ad model. It gives our clients options that wouldn't otherwise be available.
There are a number of examples of programs like that, which we have built campaigns with. We worked with Shazam to have audio recognition in TV spots, and we were the first media agency to do that with them in 2009.