Globe and Mail suspends Labour Day paper
Phillip Crawley tells MiC about the decision to not print the paper next Monday.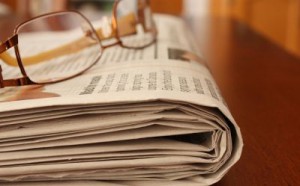 Yesterday the Globe and Mail told subscribers that it would not be printing a paper on Labour Day simply due to insufficient advertising to cover the costs that day.
Phillip Crawley, publisher and CEO, the Globe and Mail, tells MiC that the paper usually loses money printing the paper on Labour Day, the difference this year is that it can suspend the print copy because subscribers also have the option of getting the same content online through Globe Unlimited.
"It's just part of the realities of business," he says. "The difference this year is we have a digital offering for subscribers."
Five- or six-day a week Globe and Mail subscribers get Globe Unlimited included with the costs of their print copy delivery, while people who get a hard copy of the paper two to three days a week get the digital offering for $5 more a month, says Crawley.
Crawley says while some national holidays, like Labour Day are bad for business there are others like Boxing Day that are full of sale ads.