Newad launches Ton Barbier
The French men's fashion site will feature content from Quebec with a focus on Montreal.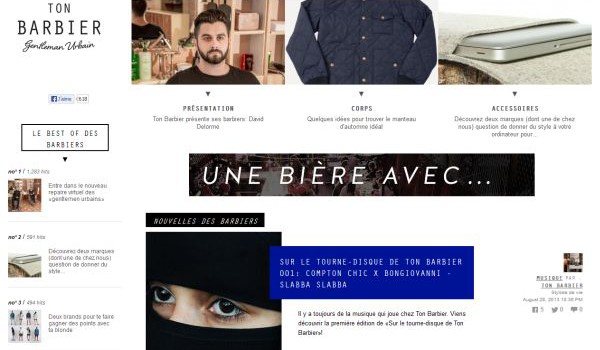 Newad has announced the launch of Ton Barbier, a French men's fashion site targeting people aged 18 to 35.
With content focused on fashion, nightlife, culture and entertainment, TonBarbier.com (meaning "your barbershop" in English), will be headed up by Julien Poissant, who previously worked with Ton Petit Look, according to a release on the launch.
Advertising opportunities on the site include big box ads, leaderboards and half-page options, with optimization for all platforms. All ads on the site's pages (other than the homepage) will be sticky and remain visible at all times, according to a Newad representative.
"With Ton Barbier, Newad launches a new specialty site, one that falls within the scope of the company's long-term vision," says Martine Desjardins, executive VP, publishing and content at Newad.