ATN expands cricket coverage
The broadcaster will air 1,115 days of live coverage over the next five years, and offer a wide array of sponsorship opportunities, including presenting sponsorships.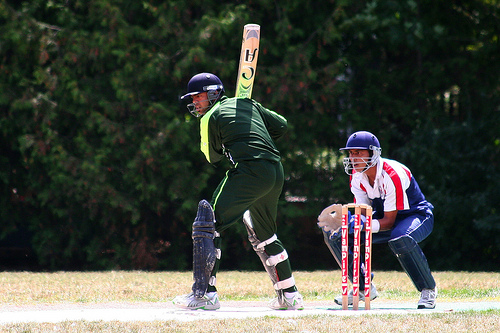 The  Asian Television Network is deepening its commitment to the sport of cricket with the acquisition of exclusive broadcast rights from global cricket boards until 2018.
The broadcaster acquired the rights through deals with boards like the Board of Control for Cricket in India (BCCI), as well as cricket boards from South Africa, Australia and Zimbabwe. The rights include coverage of international cricket series like the Big Bash League, as well as major domestic series in India like the NKP Salve Trophy.
ATN will air its cricket coverage on its two cricket-focused channels, CBN and Cricket Plus, with additional coverage on its general sports channel, ATN Sports. All told, the broadcaster expects to air a total of 1,115 days of live cricket coverage over the next five years, including 450 domestic games across Canada.
Pramod Israni, VP of marketing, Asian Television Network, tells MiC that it was important to acquire the rights because cricket is a growing sport both in Canada and around the world. He adds that traditionally ATN has had to renew its rights every years, and that a five-year rights agreement will help the broadcaster ensure it can offer its audience the cricket coverage it wants when it wants it.
He says the target audience for cricket tends to vary depending on the type of match. Test matches, which run eight hours a day over five days, and one-day internationals, which are eight-hour games, appeal more to adults above the age of 55. Meanwhile Twenty20 matches, which are three-hour games, appeal more to a younger adult audience.
Israni says that as the coverage begins to roll out, ATN will be offering traditional ad opportunities, with 15- and 30-second spots, as well as an array of sponsorship offerings, including sponsor and promo tags, sponsorships of specific broadcast elements and presenting sponsorships, that can be customized depending on which tournaments or series are on.
He adds that financial and automotive brands have proven to be good fits for cricket, with past sponsors including brands like Scotiabank, CIBC and GM.
Photo: Greencolander, Flickr Creative Commons