Shaw Media expands Go
The media co is bringing the live streaming platform to Global subscribers across Canada starting tomorrow.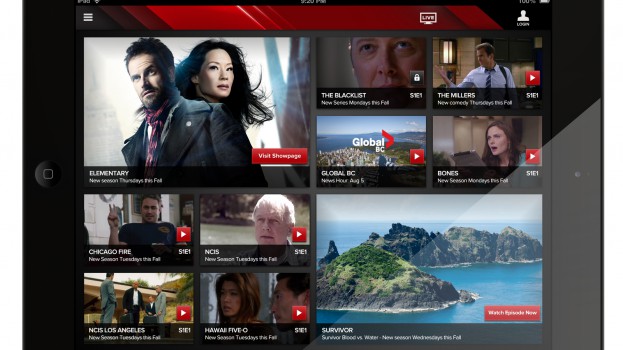 Shaw Media has announced the expansion of its Go streaming platform, bringing Global Go to market tomorrow. The new launch will allow Global Television subscribers to live stream content from the channel anywhere across Canada.
The iOS, Android and web service launches on Sept. 12 with Shaw, Shaw Direct, Cogeco, Telus and Eastlink customers, with plans to expand to other TV service providers in the coming months, according to a release. Global Go will also be available through set-top box video on demand and online portals from those cable providers.
In addition to bringing live streaming to subscribers, Global Go gives the opportunity to catch up on entire seasons of shows on the channel for up to 60 days after the finale.
Shaw first launched Shaw Go last fall, bringing its Movie Central content to the platform, the station that holds the rights for HBO west of Manitoba.