PMB and NADbank announce plans to join forces
The chairs of both companies say their respective boards have green-lighted the process of building a new measurement organization.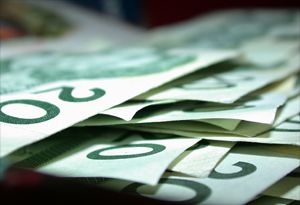 NADbank and PMB have announced plans to partner up and create a new organization that will develop a new print and digital measurement study.
According to Bill McDonald, chair of NADbank and Kirby Miller, chair of PMB, the boards of both organizations have agreed to begin the process of building the new measurement company, with plans to have it and the study in place for 2014. First data from the study will begin to come to market in early 2015, according to a release.
"Discussions for this initiative began about a year ago and we are at the point now where both Nadbank and PMB have passed motions to proceed towards joining the two organizations into a new [one] that will measure print and digital for all newspaper and magazine publishers in Canada," McDonald tells MiC. "It will include a new governance structure that will oversee the organization as well as a new study that goes to market to measure print and digital."
McDonald says that while the boards of NADbank and PMB have agreed to the new move, the members of both organizations need to approve the motion at meetings to be held in October or November to review and vote on the initiative.
"We believe by working together we can move to the next level of measuring the currency of different publications on all platforms and their role in path to purchase," he adds. "Those are some of the outcomes we are looking for in working together."