The changing world of digital OOH: On the MiC
Ahead of her appearance at OMAC's upcoming Ignite event, Stacey Knight, director of digital at JCDecaux UK tells MiC about trends on the platform, and how it has moved beyond the future imagined in Minority Report.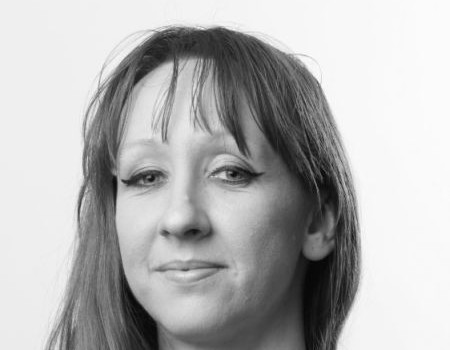 On Nov. 14 OMAC is hosting Ignite, a half-day event in Toronto aimed at inspiring OOH ideas. One of the speakers coming in to talk about the platform is Stacey Knight, director of digital at Britain-based OOH company JCDecaux UK.
MiC caught up with Knight ahead of her talk to ask what to expect from her presentation and get her take on trends in the marketplace.
MiC: What can people expect from your talk on Nov. 14?
Knight: From my point of view digital has changed OOH. You are able to create more reactive campaigns than ever before.
Five or six years ago we used to talk about the things that happened in Minority Report as being the future of OOH, and that has changed a bit now. We are going to talk about what the real future of the platform looks like because that future is here now and it is only going to get bigger and better.
What I will talk about at the event is real creative innovation, what we have been doing over here, how clients have been embracing it and how we have been able to deliver through the back end. So hopefully what you will see is a real adventure of discovery. We look at great award-winning ground-breaking campaigns and what we have done with them, and touch on what the future is going to hold.
MiC: You mentioned Minority Report used to be the benchmark for futuristic OOH. How has that changed now?
Knight: What I mean is we have already been running personalization on DOOH through social media integration, we have gender recognition kits we use and through NFC we can personalize messages once consumers have done the first tap of their device.
The big thing in common with Minority Report still is that consumers must opt in before using DOOH, which shouldn't be overlooked. We have learned through hyper-targeting online the backlash that can occur, so have adapted our technology and concepts to allow consumers to take control.

MiC: Where do you see OOH going in the next six months in your market?
Knight: Looking ahead mobile and tablet are indeed helping to drive campaigns beyond the marketing loop, changing mindsets with the advertising world from thinking brands need to buy a "spot within a loop" to the possibilities of doing things differently. After all, that's what digital is all about. For example, for NCDV (National Centre for Domestic Violence) we created a web-based application that allowed users to log on and control the content on OOH digital screens via their smartphone in real time. The campaign showed a situation where a man was domestically abusing a woman and passersby were urged to intervene through texting when the sign said "Use your phone to stop this now, go to ncdv.org.uk/stop and drag him away." Once users texted the situation on the screen stopped.
Stacey Knight will be presenting as part of OMAC's Ignite event on Thursday Nov. 14, happening from 7:30 to noon at the Glenn Gould Studio in Toronto.