WineWire pops open a bottle
The online wine retailer's CEO, Adam Bekhor, talks about its upcoming pop-up shop, marketing strategy and plans to open up a semi-permanent location in Toronto.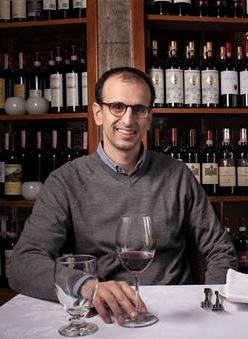 Online wine retailer WineWire.ca is kicking off its first major marketing push with a pop-up wine shop in downtown Toronto.
The shop, which is being planned and executed with help from Arts & Communication, is targeted at adults aged 35 to 55. Located at 45 Front St. East, the shop will allow visitors to learn about and sample wines that are traditionally only available in restaurants. Using in-store iPads, they will also be able to place orders for wines.
The shop is being promoted by a heavy social media push across Facebook and Twitter.
Adam Bekhor, co-founder and CEO, WineWire.ca, tells MiC that opening a wine shop was the best way for WineWire to raise consideration for the company as an alternative to the LCBO. He adds that because the company is restricted to selling case lots of the wines it carries (only the LCBO can legally sell wine by the bottle in Ontario), building trust with consumers and allowing them to sample before buying is paramount to getting them to make purchases.
Bekhor says the company, which launched in September 2012, has spent the past year focusing on building its infrastructure, but adds that the pop-up shop will kick off WineWire's advertising strategy for the next 12 months and that most of the company's year-two budget will go towards marketing.
He says WineWire already has digital buys on wine websites like WineAlign planned for December, and that, depending on the performance of the pop-up shop, WineWire will look into opening up a semi-permanent wine shop in Toronto in 2014. WineWire will also look to grow its presence at trade shows, and continue to produce WineWireTV, its bi-weekly vlog series aimed at educating viewers about different wines.
The pop-up shop will be open from Nov. 19 to 22.