Loblaw and TC Media stop print version of Fresh Juice
The magazine will continue online, but the current Feb/March issue will be the last in print.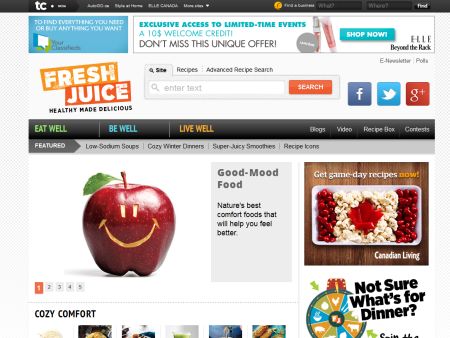 TC Media and Loblaw have announced the print version of Fresh Juice, the food and healthy living magazine produced by the media co and sold in the grocery chain and sent to a selection of readers, will be ceasing after the current Feb/March issue.
Fresh Juice launched in the spring of 2012 and was developed as a multi-platform brand, printing six times per year. According to a release, the print version is ceasing because the niche market of female grocery shoppers gravitated more towards Fresh Juice's digital content. Each issue of the magazine had 425,000 copies printed, with 325,000 of those being mailed to Loblaw customers.