MDC Partners launches Assembly
The network's new agency combines TargetCast and RJ Palmer and will be lead by former Carat president Martin Cass.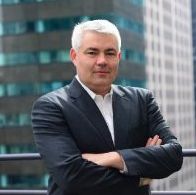 MDC Partners has announced the launch of Assembly, a new agency that combines two of the network's existing agencies, TargetCast and RJ Palmer. The agency will also use MDC's data-driven trading desk, Varick Media Management.
The new agency will be headquartered in New York and lead by former Carat president Martin Cass as CEO. TargetCast's CEO Steve Farella will stay on as chairman of the new agency and Michael Nicholas is joining the team as its entrepreneur in residence and chief experience officer, according to a release on the launch. In addition to their responsibilities with Assembly, Cass will be named CEO and Farella becomes chairman of MDC Media Partners.
While the agency won't have a presence in Canada at this point, an MDC Partners spokesperson says network collaboration across North America means Assembly will likely still be working with the network's agency teams north of the US border.