How I Met Your Mother ends on a high for City
Monday night's finale of the sitcom brought in the most viewers ever for a scripted show on the Rogers Media channel.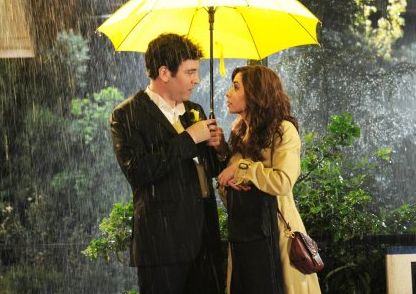 Monday night's one-hour finale of How I Met Your Mother (HIMYM) on City might have left fans divided (no spoilers!), but it brought them to the program in droves, with an average audience of 1.55 million viewers watching the show.
Finale numbers for HIMYM mark the highest amount of viewers ever to tune into a scripted program on City, the next best came from the season two premiere of 2 Broke Girls on Sept. 24, 2012, which brought in 1.3 million viewers. HIMYM's last show was also the most-watched show finale on City, the next best being the last episode of Fringe, which brought in 570,500 viewers.
Monday's episode of HIMYM at 8 p.m. had viewership peak at 1.9 million viewers and reached a total of 2.6 million.
The premiere of James Van Der Beek-starring laugher Friends with Better Lives at 9 p.m. followed the HIMYM finale and brought in an average of 778,000 viewers, according to BBM Canada numbers provided by Rogers Media.