VMedia launches cloud PVR for Canadians
The IPTV start-up unveiled its VCloudTV platform to allow subscribers to record and view their favourite TV shows without expensive hardware.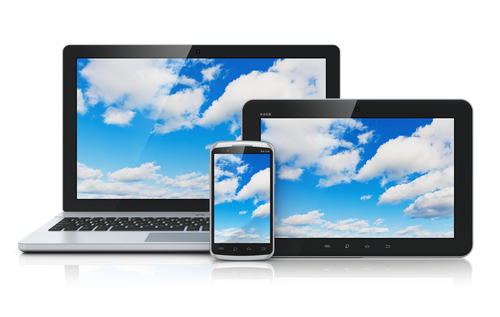 First VMedia launched an unbundled pick-and-pay model for new subscribers to gain leverage in the Ontario market against bigger rivals Rogers Communications and Bell Canada.
Then the Toronto-based IPTV and internet service touted its user interface that allows subscribers to switch from conventional TV to VOD and online apps faster with a click of the remote.
Now VMedia is looking for an added market edge by allowing TV subscribers to program their recordings on the internet.
VMedia on Wednesday unveiled VCloudTV, a cloud TV platform that allows subscribers to record and manage their recordings without expensive hardware.
George Burger, director of VMedia, said that internet PVR solutions allow the Canadian cable and satellite TV industry to avoid the use of costly PVR machines, and complicated recording and retrieval software.
"The mainstream television distribution industry is facing tremendous challenges from all sides," Burger argued.
One of those challenges is that just under half of Canadian TV households, or 47%, have a PVR as cable TV providers look to get consumers to switch to their services.
The VCloudTV platform, Burger said, provides a web-based PVR solution that allows the TV industry to avoid the same kind of market threat Napster once posed in the music industry before iTunes offered a mass, pay-based solution for digital downloads.
"With our cloud-based PVR service, you will be able to access whatever you want to watch on TV, within a limited period of time, and within the regulatory system and without wires or a box," he added.
Currently, VCloudTV will offer access to 16 over-the-air channels, including CTV, Global and the CBC.
VMedia will next negotiate rights from specialty channel providers to ensure the Canadian start-up follows the U.S.-based Cablevision in providing a cloud-based PVR that conforms to the copyright of content providers, in contrast to the U.S.-based Aereo venture that is defending itself against accusations of copyright violations.
VMedia was launched in April 2013 as a high speed internet, TV and phone triple play in Ontario. Burger tells MiC that VMedia has just under 7000 subscribers, about 45% of whom are TV subscribers.
Image via Shutterstock.
From Playback Daily, with files from Michael Kolberg.