AOL.com launches new video experience
The US website has given its videos a spotlight placement, with the Canadian website considering a similar move.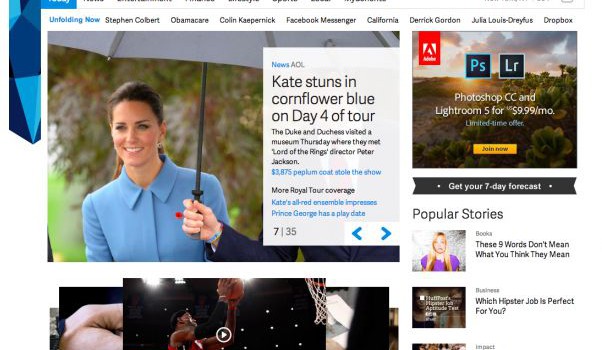 AOL.com has moved its videos to its homepage and announced a new programming strategy, two weeks ahead of its upcoming digital newfront presentation for original programming. Prior to the change the videos sat on the AOL On Network page in the US.
Videos from partners such as Conde Nast Entertainment and ESPN will now premiere throughout the day on the homepage, because AOL reports that 63% of all viewing occurs during the daytime programming window.
New daily shows created by AOL.com include Unfolding Now, a roundup of the top stories of the say, and Late Night Laughs, highlights from nighttime comedy shows. Weekly or ongoing programming created by AOL.com includes On Call with Dr. Karen Latimer and AOL Spotlight with Brian Balthazar.
A spokesperson for AOL Canada says a similar video placement move is being considered for AOL.ca, to give video a spotlight placement on its homepage. The Canadian arm of the company has also unveiled plans to host its own "video event" following the US newfront in New York City.
Visitors to AOL.com watched over 158 million videos in March, according to an AOL release. In Canada there were 187.1  million video views to AOL Canada properties in February, including Adap.tv, according to the most recent ComScore Inc. Video Metrix Canada numbers available. Ad opportunities on AOL Canada videos include pre-roll, video syndication across editorial and social channels and custom video creation.
Last week AOL announced it was renewing four of its AOL Originals from the previous year, with City.ballet., Hardwired, The Future Starts Here and #CandidlyNicole all getting the green light for a second season. It also ordered a new show starring Steve Buscemi and its first half-hour series, Connected.