PMB and comScore release fused database
Data from the two organizations show website reach is up and print readership numbers remain steady this spring.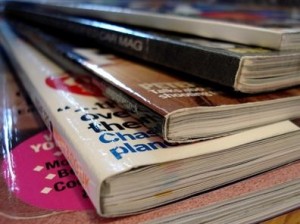 PMB and comScore have released its fused database information at the same time as the main PMB study for the first time.
The two measurement organizations previously released the two studies about eight weeks apart, according to a PMB spokesperson.
Today's release from the fused database shows that across 30 measured titles the websites for magazines boosted incremental reach by about 25% this spring versus people reading the print product alone, that is up from 21% in the fall of 2013.
PMB's stand-alone data shows that average readership across the 94 titles it measured remains stable this spring, sitting at about 1.03 million, down very slightly from 1.04 million in the fall.
Average readers-per-copy also remains the same, averaging out at 5.1 this spring across all titles measured, versus 5.3 in the fall.
The amount of time that readers are spending with magazines is slightly higher than the fall, averaging out at 44 minutes per issue this spring versus 41 minutes in the last report. Average degree of interest in the magazines studied remained the same for this study, coming in at a 6.9 rating out of 10.