Inside Shaw Media's strategy at LA Screenings
Programming topper Barb Williams is heading to the Canadians' annual shopping expedition in Hollywood with deep bench strength on Global Television.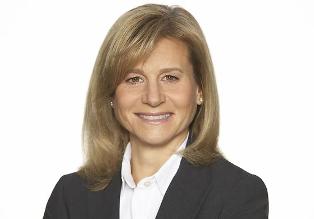 Barb Williams' Shaw Media has watched in recent years as number three player Rogers Media has made a big push to rise above second-place Global Television with aggressive buying at the Los Angeles Screening.
Now, on the eve of the Canadians' annual shopping expedition in Los Angeles, Williams has seen Rogers's recent blockbuster rights deal with the NHL open the way for first-time Sunday night hockey on City to rival Global Television's Fox animation lineup – both of which aim at a male demo.
If Williams, SVP of content at Shaw Media, is feeling the heat from a new battle for male couch potatoes on Sunday nights, she's not showing it.
"I'm not terribly focused on what Rogers is going to do," she says.
Williams says some male viewers may switch over to hockey, but Sunday nights will continue to offer viewer choice and options.
"And within the context of all that choice, we have a loyal audience," she insists.
Elsewhere on its schedule, Williams sees deep bench strength for Global Television, which should require her programming team to pick up only a "handful" of shows at the Screenings.
Monday nights on Global see returning hits like Bones and Sleepy Hollow, followed by Tuesday nights anchored by the NCIS franchise and Wednesdays by the Survivor franchise. The channel's breakout acquisition hit from NBC, The Blacklist, will start its season on Monday nights where it debuted, but NBC is moving it to Thursdays mid-season.
Williams does see the faltering fortunes of Canadian conventional TV as viewers and advertisers increasingly migrate to specialty TV and the internet, tempering spending by the Canadians on rookie and returning shows at the Screenings.
At the same time, CTV, Global and City still get their biggest audiences in Canadian primetime, which should ensure Canadians remain brisk buyers on studio lots.
"Conventional is a staple, and it's solid and it's reliable and we look forward to having another great fall with Global," Williams said.
From Playback Daily