Postmedia inks syndication deal with Fashionation.tv
Fashion-focused content will be created by indie producer Conceptual TV in partnership with brands and agencies, which the newspaper publisher will distribute.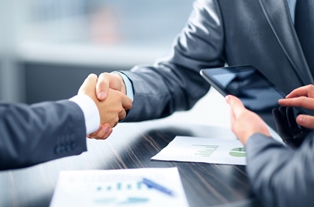 Fashionation.tv has inked a syndication deal with Postmedia Network to make its content available on the newspaper publisher's varied digital publications.
David Greener, an executive producer at Conceptual TV said that his company will produce content to fill Postmedia's lifestyle pages.
Fashionation.tv content will in turn reach the audiences of the National Post, Canada.com, The Montreal Gazette, Vancouver Sun, Ottawa Citizen and other Postmedia assets.
"We are in essence the production side and they are the distribution," Greener said of the partnership with Postmedia.
Recent Fashionation.tv content includes a focus on up-and-coming designers and models, a bio series on photographers, and coverage of the inaugural Canadian Arts and Fashion Awards.
Greener plans a Fashionation.tv app for mobile and smart TV, to come to market later this year.
Handshake image courtesy of Shutterstock 
From Playback Daily