eOne launches YouTube campaign to promote Begin Again
Entertainment One is promoting its release of the movie Begin Again with an online contest for Canadian singers and bands worth up to $10,000.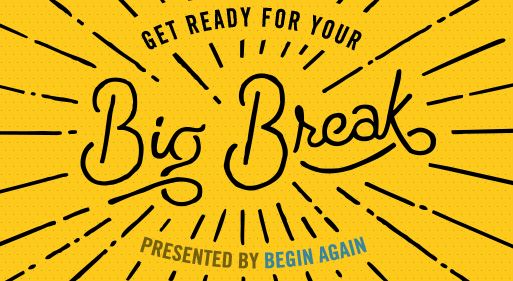 Film distributor Entertainment One (eOne) is utilizing YouTube's popularity among amateur singers in a new campaign promoting the release of the movie Begin Again.
In the YouTube contest, launched Wednesday, Canadian singers and bands can upload their original videos and songs for a chance to win a recording session at Metalworks Studios and a digital distribution opportunity from eOne Music worth up to $10,000.
Developed by creative agency Spoke, the promotion is built around a custom YouTube contesting engine. The contest is being supported by a heavy social media buy on YouTube, Facebook and Twitter, as well as in-store point of sale at HMV, working in conjunction with eOne's broader wide-release media campaign for the film, which also includes broadcast, digital, social, print, radio and out-of-home advertising.
The top 4 online vote-getters will go on to the final round, where the winning song will be selected by a panel consisting of Canadian Idol winner Eva Avila; Eric Alper, director of media relations at eOne Music and host of ThatEricAlper's Show on SiriusXM; Nathan Quinn, A&R and label acquisitions at eOne Music; and Kevin Dietz of Metalworks Studios.
Begin Again is a romantic comedy that stars Keira Knightley and Mark Ruffalo who fall in love and make music together. It opens in theaters in Canada on July 11. The Weinstein Co. will release the film in the U.S. on June 27.
A video of one of the submissions, "Hobo Toes by Kolas".
From StreamDaily