RapidFire brings in-game online ad streaming to Miniclip
With RapidFire's Radical Network technology, brands will be able to stream ad campaigns in-game.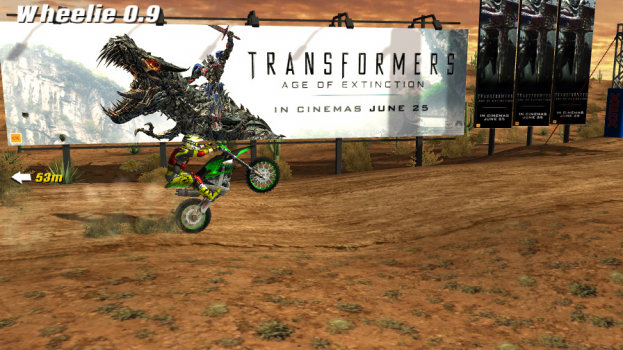 The days of advertising within an online game have arrived.
Vancouver-based in-game advertising network RapidFire and Swiss online game manufacturer Miniclip have announced a partnership where RapidFire will bring dynamic in-game advertising to several Miniclip 3D browser games.
Using their new Radical Network technology that employs Unity code, RapidFire now enables brands to execute and stream real-time, scalable advertising campaigns within the games that house their technology.
The first Miniclip titles to employ the RapidFire technology include Motocross Nitro, Turbo Racing 3, Diablo Valley Rally, Pro Kicker Frenzy and Basketball Jam Shots. More titles will be added in the coming weeks.
RapidFire CEO and founder Jordan Howard tells MiC that this breakthrough opens up the opportunity for brands to exploit the limitless online video game market.
"Traditionally, dynamic in-game advertising has been limited to Xbox, PlayStation and PC-based 'triple A' titles," Howard says.
"The console industry is very limited, as there is only a finite amount of 'triple A' game titles you can pull off the shelf at Best Buy. But there are hundreds of thousands of browser-based games, and they've evolved in the past few years where the quality is fantastic. So to be able to monetize this huge library of games across the Internet is pretty groundbreaking."
Howard says RapidFire, which has previously teamed up with digital teams at media buying agencies Mediacom and Mindshare to run in-game campaigns for Paramount Pictures, Disney, Audi, Red Bull and others, prefers to stream its ads inside a video game's play environment for a less intrusive impact.
"It's more appealing to the advertisers," says Howard. "The advertisers want their ad inside an environment where it makes sense, where a consumer would likely see an ad in real life, like on a bus stop or a billboard. It helps the advertiser because it doesn't interfere with the game playing and it doesn't look out of place."
Since Miniclip online 3D games are free to play and boast a monthly global audience of 100 million players, Howard expects Rapidfire's reach to increase by "at least 300%."
Howard says this relationship with Miniclip is not only a game changer for RapidFire, but for brands looking for an exciting option to tap into the growing online game market.
"Obviously, reaching gamers isn't anything new," says Howard. "A lot of brands will advertise on gaming websites like IGN. But it's one of the first opportunities for brands to get inside the game where gamers are looking. They're not really paying attention to the 300 by 250 banners on the side of the website, they're going to be looking into the game itself, and you want the brand to be where the eyeballs are."