Teletoon unveils fall slate
The net's fall TV "Gotta Gotta See It" campaign kicks off today at Fan Expo in support of the new season which includes the debut of Total Drama: Pahkitew Island (pictured).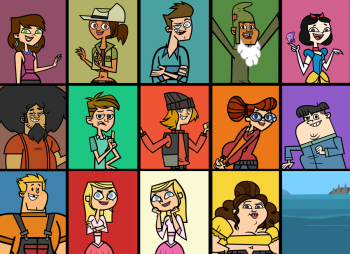 Teletoon is kicking off a new "Gotta Gotta See It" campaign today at Fan Expo Canada in Toronto in support of the network's fall season, which includes the return of acclaimed series Adventure Time, series premieres of Clarence, Total Drama: Pahkitew Island, Dr. Dimensionpants and Chop Chop Ninja, as well as new eps from a crop of returning series.
The new season of Adventure Time, which sees Finn and Jake embark on a journey to find Finn's father,will debut on Thursday, September 4 at 6 p.m. (ET/PT).
Teletoon's fall lineup also features: the season-six Canadian premiere of Total Drama: Pahkitew Island  from producers Fresh TV, the network premiere of Cartoon Network Studios' Clarence, and the world premieres of DHX Media's animated series Dr. Dimensionpants and short-form program Chop Chop Ninja from Sardine Productions and Gamerizon Studio.
Total Drama: Pahkitew Island (13 x half hour) will air on Thursdays at 7:30 p.m. (ET/PT) from Sept. 4, 52 x 15-minute animated series Clarence will also air on Thursdays from Sept. 4 but at 6:15 p.m. (ET/PT), 26 x 22-minute Dr. Dimensionpants will debut in November along with 40 x 1.5-minute Chop Chop Ninja.
Among the network's continuing hit series with new episodes are Annoying Orange, The Amazing World of Gumball, Johnny Test, The Day My Butt Went Psycho, Camp Lakebottom, Legends of Chima,  Teen Titans Go!, Ultimate Spider-Man: Web Warriors, and HULK & the Agents of S.M.A.S.H.
Teletoon is offering a national free preview period until Sept. 30 and is launching an extensive four-week marketing campaign featuring transit and mall advertising and digital and cinema support.
From Kidscreen Daily