GameTV plans a refreshing fall
The game and reality show network is picking up where its last rebranding left off to strengthen its connection with its target audience of females aged 25 to 54.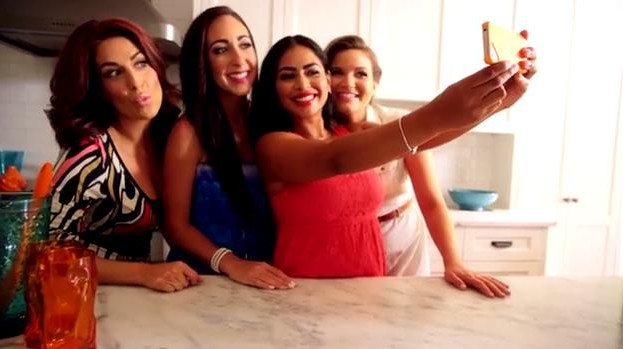 Coinciding with the launch of the network's fall lineup, GameTV is doing what it is calling a "brand refresh" that will include new network promos (a shot from which is pictured here), animated logos and a new tagline: "Playful when you are."
"Before, our identity was put out there with very simple branding. A white room-style background, and some colour leading into our logo," Devon Allistone, creative director at GameTV, tells MiC. "What we've done is expand on that. We're thinking about who our target is and how they live and show that GameTV is a part of that life."
GameTV was launched in 2005 as Casino & Gaming Television with a focus on gambling-related programs before changing to its current name in 2007 and adding game shows, reality programming and movies to its schedule. In 2012, the network relaunched again, changing its logo and eliminating all gambling programming as a new slate of top-level executives joined the company.
"We've been seriously planning a brand refresh for last year or so, but we've been thinking about it since switching over two years ago," Allistone says. "Due to tight time constraints, doing a really fleshed out rebrand wasn't in the cards. We had much bigger moving parts we had to take care of in terms of sorting out our programming and getting the station off the ground again."
Since the 2012 relaunch, GameTV has doubled its overall AMA, with a 72% increase in audience size for its primetime programming for an average audience of 22,000 viewers a day. Today, it regularly ranks in the top 10 to 12 specialty channels, according to numbers from the network's research department. The network's target since 2012 has been females in the 25- to 54-year-old age range, and that hasn't changed with the refresh. The network is now giving itself a look more in line with a lifestyle network in a move that's partially about increasing overall audience size, but more about making its core target more apparent.
"We've had a real problem with identity. Some people associate GameTV with gambling, like it was in the past, or videogames," Allistone says. "We also wanted to find a tagline that will bridge that gap between those preconceived notions and the reality of what our network offers."
GameTV will maintain its current advertising relationships and sponsorship opportunities for brands that want to reach a female audience. Allistone says that the network's movie broadcasts are particularly good places for sponsors to get involved, either through things like themed weeks or creating tie-ins to larger campaigns, such as when Corona signed on to sponsor the network's Thursday night movies for two months this summer. To tie-in with the beer company's existing national campaign, the network branded the broadcasts "Chilling With The Girls Thursdays."
Image courtesy Game TV