Rdio and Shaw's plan to get Canadians streaming
CEO Anthony Bay and Shaw's Jim Little officially launched the service's latest updates with a concert from Ellie Goulding over the weekend.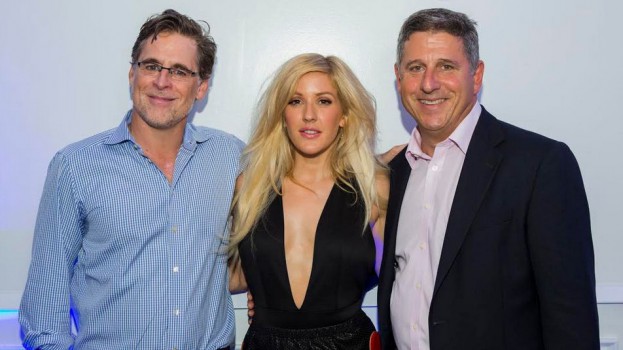 Over the weekend music streaming service Rdio officially launched its Canadian efforts, making its presence known by announcing a free ad-supported version globally and a partnership with The Orange Lounge recording studio in Canada to bring exclusive recording sessions to listeners.
The partnership was launched with a free Rdio concert featuring Ellie Goulding and HAIM at Massey Hall in Toronto on Saturday night that was free to the public and was part of the company's activation of its TIFF sponsorship.
Rdio was launched in August 2010 as a subscription-based music streaming service and added an ad-supported version last week, with Squarespace, BBM and Amazon on as launch advertisers in Canada. Sales for Rdio is done internally at the company.
Anthony Bay, CEO at Rdio, tells MiC that the free version taps into consumer familiarity with hearing ads when listening to the radio, while helping to get the word out around the emerging category of streaming music.
Bay says Canada is the second-largest market for Rdio globally, keeping up with the Canadian trend of being ahead of the curve for adoption of new technology. He declined to provide specific user numbers in the country. Rdio operates in 60 countries.
The Rdio Sessions Live @ The Orange Lounge will consist of a group of 12 to 15 exclusive performances a year from Canadian and international artists on the streaming service and on the digital and broadcast assets of Rdio's Canadian partner Shaw Media's ET Canada.
Jim Little, SVP and CMO at Shaw Communications says that Shaw will be providing the marketing for Rdio in Canada, which recently announced it was opening an office with Michael Orrbrooke coming on as general manager in the country.
"The partnership with Rdio allows us to focus as we convert from a broadcast company into a more digital one," Little says.
Current marketing efforts between Rdio and Shaw include the telco bundling the streaming service with other products out West as part of a back-to-school special offer, says Little.
According to recent numbers from MTM, audio streaming services are most likely to be used by people in the 18-to-34-year-old range with half of the users falling into that group. The most popular service it listed for streaming music overall was YouTube, beating out personalized services like Rdio and Songza. However, smartphone users were far more likely to use personalized services: 58% of them compared to 31% of all those who only stream music on their computer.
Photo (left to right): Jim Little, Ellie Goulding, Anthony Bay