TV needs guidelines, not regulations, Shaw tells CRTC
Company executives stressed allowing market forces to decide on pick-and-pay and cable unbundling in its Let's Talk TV presentation. (Shaw Media EVP of content Barb Williams pictured)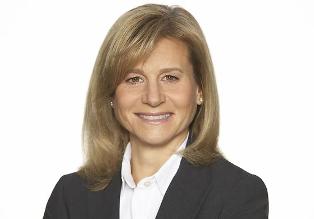 Let market forces and guidelines determine the future of Canadian TV, not more regulations, Shaw Communications execs told the CRTC's Let's Talk TV hearing on Thursday.
Peter Bissonnette, president of Shaw Communications Inc., voiced concerns that many proposals in the CRTC's working document will not benefit Canadians, are inconsistent with objectives in the federal Broadcast Act and will sap the strength of the broadcast system in an increasingly competitive marketplace.
Bissonnette said rather than use regulations, he urged the CRTC to look at the set of guidelines that Shaw proposed in its intervention, which focused on letting market forces shape how Canadian TV evolves, rather than regulation.
As an example of market forces guiding pricing, Jay Mehr, SVP and COO of Shaw Communications, pointed to the company's Personal TV product, which is available for $39.99 in western Canada and allows customers to choose custom channels, a strategy the company employed to fend off the growing threat of Telus' Optik IPTV service in 2011.
One of Shaw's central counter-proposals to the CRTC's working document is, instead of mandatory skinny basic, all BDUs be required to offer 51% of their channels on an a la carte basis. Executives denied claims their proposal resembled the CRTC's option B from the working document (which offers BDUs discretion on what's included but caps the price at $30), saying that the suggested price cap would be a money-losing proposition.
Barb Williams, EVP, content, Shaw Media, argued that full implementation of a pick-and-pay regime for specialty would rob the channels of their biggest sales asset: reach.
"Even our strongest services like Food Network, History and Showcase will be immediately weakened," said Barb Williams, EVP of content at Shaw Media on pick-and-pay. "In competition with targeted online advertising, reach is the most important thing that we have to offer. An audience loss of as little as 10% will make some advertisers look elsewhere."
Shaw also joined the chorus of big-broadcast voices speaking out against the removal of simultaneous substitution, with Williams adding that "the near unanimous opposition to this proposal is not surprising."
She argued that the practice provides the resources that allow companies to produce Canadian content, adding there is no objective of the Broadcast Act that would be achieved by providing Canadians with access to US commercials that are "widely available on YouTube."
CRTC chair Jean-Pierre Blais said he liked the guidelines Shaw brought forward, but added that guidelines rather than regulations required the regulator to assume Canadian consumers trust BDUs to act in their interest.
In response to why Shaw hasn't worked with the other large BDUs to create a uniform set of guidelines, Bissonnette said Shaw, Bell and Rogers each have a different set of strategies, noting Bell and Rogers both place a priority on sports that his company doesn't share.
While he said he wouldn't speak for his competitors, Bissonnette again stressed Shaw's desire to go with guidelines over regulation, asking the regulator to look at its record since becoming a vertically integrated company in its purchase of CanWest.
"We take responsibility to act in accordance to the code of conduct and if we don't, we expect consequences," he said.