Cineplex Q3 earnings hit by soft summer box office
Higher concessions revenue offset the impact of dud movies and falling attendance.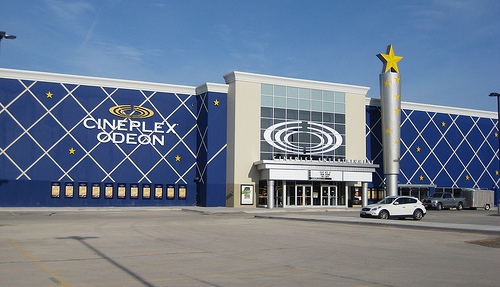 Summer box office that was largely D.O.A. had a predictable effect on third quarter earnings at Cineplex.
The Canadian cinema giant saw earnings for the three months to Sept. 30 be posted at $15.9 million, down 39% from profits of $26 million in the same period of 2013.
Overall revenue was $299 million, just up from a year-earlier $298.4 million, despite admissions falling 5% to $18 million during the latest quarter.
A weak film slate with outliers like Guardians of the Galaxy and Dawn of the Planet of the Apes and certain Hollywood titles shifted into 2015 meant third quarter box office revenues fell 3.3% to $162.6 million.
Cineplex offset falling box office takings and attendance with higher third-quarter food service sales. The concessions revenue per patron was $5.11, up from a year-earlier $4.81.
"Box office revenues will fluctuate due to the film product released during the period which is outside our control, however we continue to focus on diversifying Cineplex through related businesses including media, digital media, digital commerce, gaming, food service and alternative programming as a means of offsetting the variability of our earnings," Cineplex president and CEO Ellis Jacob said Thursday morning in a statement.
Total media revenues for the year increased $4.3 million, or 15.4% in the third quarter compared with the previous year. Cineplex Media decreased $0.2 million, or 0.9% against a strong competitive year the year before and Cineplex Digital Media increased $4.5 million, or 77.1% due to incremental revenues from the acquisition of Cineplex Digital Networks, which was acquired in the third quarter of 2013.
The company expects to have the national rollout of its pre-show game Timeplay done before the end of the year. It also announces that it will be adding more Interactive Media Zone advertising options to theatres before the end of 2014. The first three interactive walls launched in Colossus Vaughan and the Queensway and Scotiabank theatres in Toronto earlier this year.
From Playback Daily with files from Val Maloney