Vancouver's newest lifestyle print launch
Vitamindaily.com has spun off into a new print product called Vita, to be distributed in Glacier Media Group papers in the Vancouver area.
Vancouver has a new lifestyle print product with the launch of Vita, a spin-off of Vitamindaily.com.
The print product is being published by Glacier Media Group, which purchased Vitamindaily.com in the summer of August 2013.  It will cover lifestyle topics like beauty, fashion, culture, travel and food.
The title will have 10 issues per year with a circulation of 60,000 copies to be distributed inside copies of the Vancouver Courier, Burnaby News, Richmond News and North Shore News. The insert will be targeted at postal codes with residents who make a household income of over $100,000.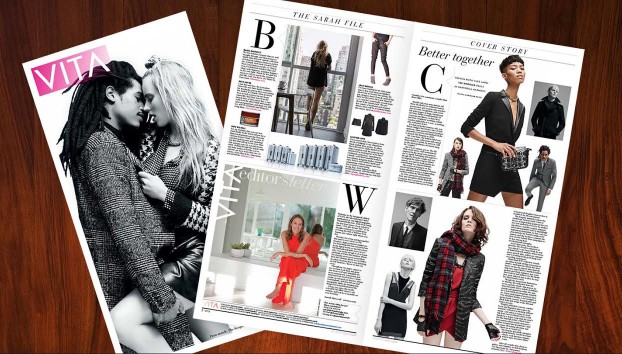 Sarah Bancroft, co-founder and president, Vitamindaily.com, says Vita is a monthly that will take the content approach of a shorter-lead publication, something she says will make it different in the market.
As to why adding a print version makes sense in today's media environment, Bancroft says Vita wants to reach readers and advertisers who are interested in "curling up in a Sunday" with a hard copy.
"In much the same way you might buy your groceries or books online but want to see and feel that little black dress in person before you buy it, there's a time and place for both digital and newsprint," she says.
Vita's first issue has 12 pages, but Bancroft says estimates for its next edition in February will see the magazine double its page count to 24 pages. Current advertising opportunities are for half- and full-page ads, with the potential in the future for native advertising similar to what the brand offers to advertisers online, says Sarah Bancroft, co-founder and president, Vitamindaily.com.
Vitamindaily.com's newsletter currently has a subscriber base of 120,000.