Yellow Pages Group up for review
Having recently shifted its strategy to focus on small, local business, the company is also undertaking a review of its media partners in Canada.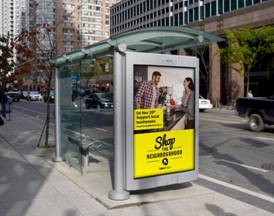 The Yellow Pages Group has confirmed it is reviewing its media partners in Canada.
The company, which is currently working with Starcom MediaVest Group, says it is in the process of speaking with potential partners, adding it would not comment on timing beyond that.
Recently, Yellow Pages Group has shifted its media and creative strategy to a local focus. In 2014, it launched a campaign featuring targeted ads in Calgary, Montreal, Toronto and Vancouver, to promote the latest version of its app.
The company also rolled out the second year of its "Shop the Neighbourhood" campaign last November, positioning a day between Black Friday and Cyber Monday to urge shoppers in Montreal, Toronto, Ottawa, Calgary and Vancouver, to buy locally.
"Supporting small businesses is part of our DNA," said André Leblanc, director of marketing communications, Yellow Pages, of the event and campaign around it last November. "From that perspective, it's a direct link between our brand promise and an event."
The company's third quarter 2014 revenue was down 8%, with print revenues falling 22.8%, and digital up 11.9% year-over-year.