Why ad-free is working for Blue Ant's nature channel
The mediaco has turned Oasis into Love Nature, aiming to bolster the channel's subscribers with a free preview, as it continues to bet big on 4K.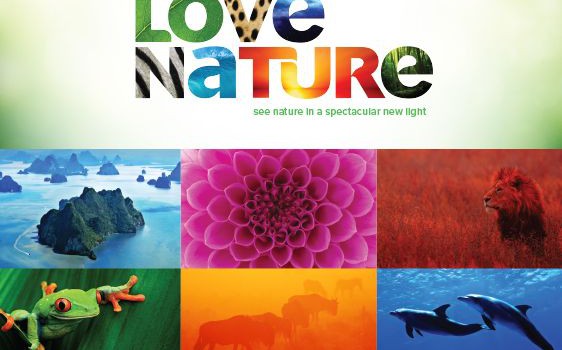 Blue Ant Media is aiming to boost the positivity and nature association of its wildlife channel, rebranding the nearly decade-old Oasis to become Love Nature.
The rebrand, which has been in the works for about six months, aims to give the brand a fresh look to bolster its direct connect to nature.

Though Love Nature is commercial-free, the channel does have opportunities for brands to work with content on the channel, including content marketing, and the opportunity to sponsor theme nights of shows, says Greg Trought, director of broadcast solutions, Blue Ant Media. One example of a theme night on the channel is "Water Wednesdays," featuring stories about the seas and oceans of the Earth, like Two Oceans and Island of the Shark Attacks. The sponsoring brand would get a call out through "this program is brought to you by" promo spots, lower thirds during the program, or content marketing programs like a recently produced partnership with Infiniti.

The channel partnered with automotive brand Infiniti on Canada Undiscovered. The series of vignettes featured author and public speaker Sean Moffitt visiting "off-the-beaten-path" sites like Pacific Rim National Park in B.C. The videos drove users to the Canada Undiscovered online content hub, which hosted all of the segments, as well as behind-the-scenes video content, photo galleries and detailed information and facts about each location.
Trought says the appetite for content marketing programs on the ad-free channel is much higher than it was a couple years ago, with brands eager to reach audiences in an uncluttered environment.
Love Nature currently has over one million subscribers, says Jamie Schouela, EVP, marketing and communications, Blue Ant Media, adding the company does not share the growth goals it hopes to see with the rebrand. The newly rebranded Love Nature is being promoted with a free preview to six million Canadian homes until Feb. 15.
According to the most recent public reports from the CRTC, Love Nature (then Oasis) made $6.3 million in 2013, up 12% from its total revenue the year before.
The Love Nature rebrand follows a recent announcement from Blue Ant saying it plans to produce 200 hours of premium 4K nature and wildlife content per year through a combination of in-house production and international partnerships.
Content on the rebranded channel will keep its nature and wildlife focus, with more of the shows being produced in-house and through international partnerships, rather than being acquired. The first of the new shows is Nomads of the Serengeti, which follows safari guide Jean Du Plessis as he travels across the wild locales of Africa. Nomads of the Serengeti premiered last night, and will continue to run Tuesdays at 10 p.m.