Food Network preps Cookbook project
Don't call it a TV show - details on the new Shaw Media multi-platform project designed to target foodies, home cooks and Food Net fans.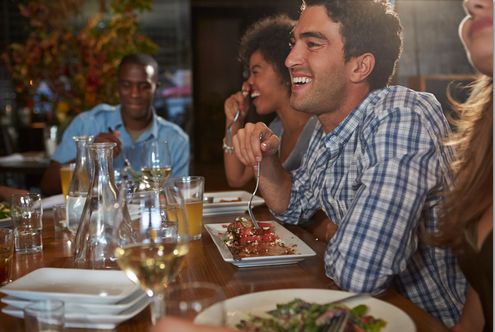 Apart from learning just how voyeuristic Canadians can be, building the online home of Big Brother Canada also taught Shaw Media a thing or two about creating online projects with stickiness – principals the brand is bringing to its upcoming launch called  Food Network Canada's Great Canadian Cookbook .
The multi-platform project aims to bring the Food Network Canada brand into every home across the country through an online hub and four-part TV series, accompanied by a large marketing push later this spring.  Food Network Canada's Great Canadian Cookbook will ask Canadians to share their recipes online, and those meals will be alongside ones from professional chefs, on the website and the follow-up TV show.

Christine Shipton, SVP of content, Shaw Media, says the launch dates are still moving targets, but the aim is to have the website up by the end of April, with the show hitting airwaves about a month later.
The online home for  Food Network Canada's Great Canadian Cookbook will include an interactive map of Canada that incorporates user-generated recipes, as well as those from the project's hosts, Lynn Crawford from Chopped Canada and comedian Noah Cappe from Carnival Eats. It will also be home to web series, how-to videos and footage from visits to the home kitchens of everyday Canadians across the country. Crawford and Cappe will be the faces of the project, traveling the country and meeting with Canadian food lovers. 
Would-be clients can get in on the construction of the website now, says Shipton, and help shape the content on the site. Obvious brand tie-ins she mentions include "how-to" videos with certain products, and sponsorship of community food-preparation segments.
"There is a loyal Food Network audience, but there is a whole other audience that loves food and will be attracted to the project," Shipton says. "People who will be attracted to the how-to aspect and trends in food."
The digital arm of  Food Network Canada's Great Canadian Cookbook is being built by Toronto-based agency Digital Howard.
Image courtesy of Shutterstock