GO Transit officially launches Wi-Fi network
IMA Outdoor's CEO on the 36 stations that are now wired for internet, and the new campaign launching Monday.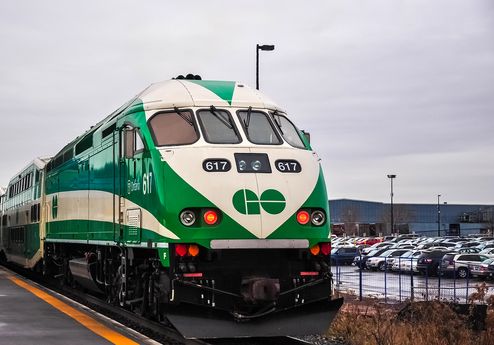 GO Transit riders at 36 of its most popular stations will now have access to free Wi-Fi before boarding their train or bus and after leaving on the way home.
IMA Outdoor, which has a 12-year partnership to sell advertising for GO Transit, has been building the Wi-Fi network in conjunction with Metrolinx. Brian Rodkin, CEO at IMA Outdoor, says one of the agreements in signing the advertising deal with the transit company was that it would modernize advertising for Metrolinx, making it easier for passengers to use digital mediums around the stations.
The Wi-Fi network has been in soft-launch mode for over a year at 14 stations. That number has now increased to 36 stations, covering 80% of all GO customers. The remaining 40 stations in GO Transit's network will be added in a third phase later this year.
Rodkin says Wi-Fi packages are being sold to clients in conjunction with other GO Transit advertising options, like platform and in-train posters, which can drive passengers to connect to the network before and after boarding the train or bus.
MediaVest is launching a campaign with Ritz to Go crackers on the on the GO Transit network next Monday. The campaign includes posters and in-train signage driving commuters to connect to the Wi-Fi network, which the client has purchased naming rights to for the duration of its campaign. Once users have signed on to the network, Ritz to Go crackers is taking users to a branded Facebook page.
Student educational institutions and financial companies also purchased spots on the Wi-Fi during the soft launch of the project.
Over 251,000 people use GO Transit on an average weekday and ridership is expected to grow by 5.8% annually, topping 75 million yearly riders by 2016. Metrolinx has invested over $16 billion in expanding transit services in the greater Toronto and Hamilton area.
Image courtesy of Shuterstock