Do entrepreneurs pair well with wine?
Details on why Wolf Blass Wines got involved with Dragons' Den and its younger-skewing digital offshoot Next Gen Den.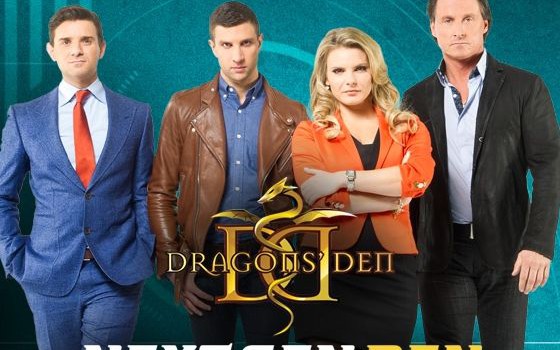 Eager to tap into the growing startup market on a wider scale, Dragons' Den has launched an online offshoot targeted specifically at entrepreneurs under the age of 40.
The Next Gen Den is a 12-episode online series of bite-sized webisodes, featuring a set of four new dragons. Those include Michael Hyatt, chairman of Bluecat, Michele Romanow, co-founder of Buytopia.ca and SnapSaves, Matthew Corrin, CEO and founder of Freshii and Paul Miklas, CEO of Valleymede Building Corp. The first two episodes of the series went live on Monday, and new editions will be posted each week until the current season of Dragons' Den wraps on TV April 8.
Those entering the online version of the Den are all under the age of 40, with the average age being 27. It's that skew toward a younger audience that attracted presenting sponsor Wolf Blass Wines, which is trying to reach a young demo for the relaunch of its Yellow Label wine in 2015.
Angela Lyons, director of brand marketing in Canada for Wolf Blass, says the brand's involvement with the series also reaches back to its founder's roots, noting Blass himself was an entrepreneur when he founded the brand in 1966. The company worked with Think Tank Promotions on the partnership.
Because Wolf Blass Wines signed on as a sponsor after shooting on the web series had started, its involvement is restricted to pre-roll and banner ads online, with lower-third spots on the Dragons' Den broadcast driving viewers to the site. Lyons says the wine company is interested in integrating further for future episodes, should the series continue past the initial 12 spots.