CarPages.ca signs with Mediative
The car-shopping site presents opportunities for advertisers targeting an automotive audience.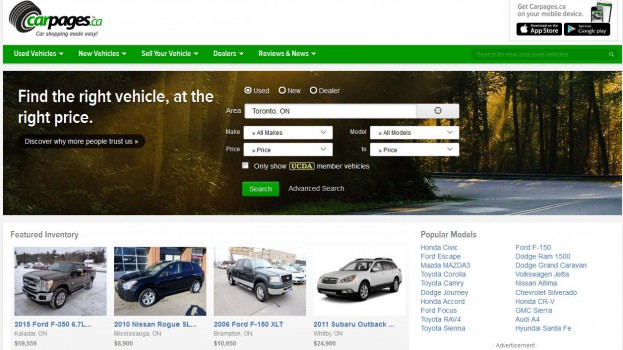 Mediative has signed a deal with Carpages.ca, becoming the car-shopping site's exclusive representative.
The deal gives advertisers access to the site, which reaches upwards of one million car buyers and sellers in Canada each month. Overall, visitors to the site are 70% male, 30% female, with an average age of between 35 and 54 years old.
The car-shopping site, which is the only Canadian site approved by the Used Car Dealers Association of Ontario (UCDA), lists around 52,000 vehicles from 1,000 dealers, as well as user reviews and more than 1,600 blog posts.
Last December, CarPages.ca, a division of AutoPath Technologies, was a top 25 website for $100,000+ earning Ontario household, according to comScore.